Mobile Apps

Read first: The Proper Use of Playback in Birding

Apps around the world: The Birders Library

Europe (July 2015)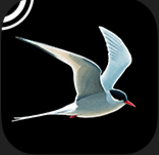 Collins Bird Guide - Apple only

The most popular app with descriptions, images and sound. But if you have any phone or tablet other than Apple you are out of luck!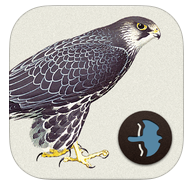 Birdguides - Apple only

It was the most popular app untill the Collins guide appeared. But if you have any phone or tablet other than Apple you are out of luck!




Bird Sounds - Android Freeware

Definitely the best free app for bird sounds on Android. You can even download sounds onto the SD card which is great in preparing for going into the field.




Naturalis - Android/Apple

Never tried this one.





Bird Alarm - Android/Apple/Windows

Never tried this one. Mostly used by Swedish twitchers.





Isoperla - Android/Apple

This app lets you record a bird song, and then it matches it against a small library of songs. It has promise, and might be more interesting for both European and American birders













North America (May 2016)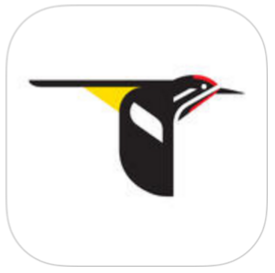 Merlin

Supports: Android & Apple

This is a free app from well renowned The Cornell Lab. Perfect as an introduction app to the two major mobile platforms.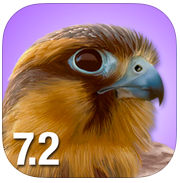 iBird

Supports: Android, Apple, Windows and Kindle!

This is the original and probably the most common app. I recomend it because it works flawlessly for Android users, has the most species, and is very easy to use.

The apple version probably still has spectrograms that accompany the sound recordings. A nice addition for those who like visualizing the bird sounds. It also has the first image in form of a painting to cover more details.




Audubon

Supports: Android (see below!), Apple, HP Touchpad and Nook color

Love it because of the integration to observations and map service through eBird, and some first class photos for each species. This one has even more audio recordings though a bit fewer species than iBird.

But...it also has serious issues with frequent crashes on at least my old Samsung S3, Android version 4.2.2. So for all Android users I should go check reviews first, otherwise go with iBird instead if you only want to purchase one of the two.





Sibley

Supports: Android, Apple, Windows, Blackberry and Kindle.

A reputable name when it comes to advanced fieldguides. But I have not read up on this one much and it costs a bit more than the others.




National Geographic

Supports: Apple

I have not researched this one. Again such a pitty that they only support Apple OS!




Peterson

Supports: Apple

A cheap but good version. It is pitty that it only exists for Apple devices! It also has a full version for a few dollars more. The complete version adds text to each species.





eBird

Supports: Apple

Never used it, but the perfect tool for recording your sighting no matter where you are. Linking up to eBird.





Isoperla - Android/Apple

This app lets you record a bird song, and then it matches it against a small library of songs. It has promise, and might be more interesting for both European and American birders